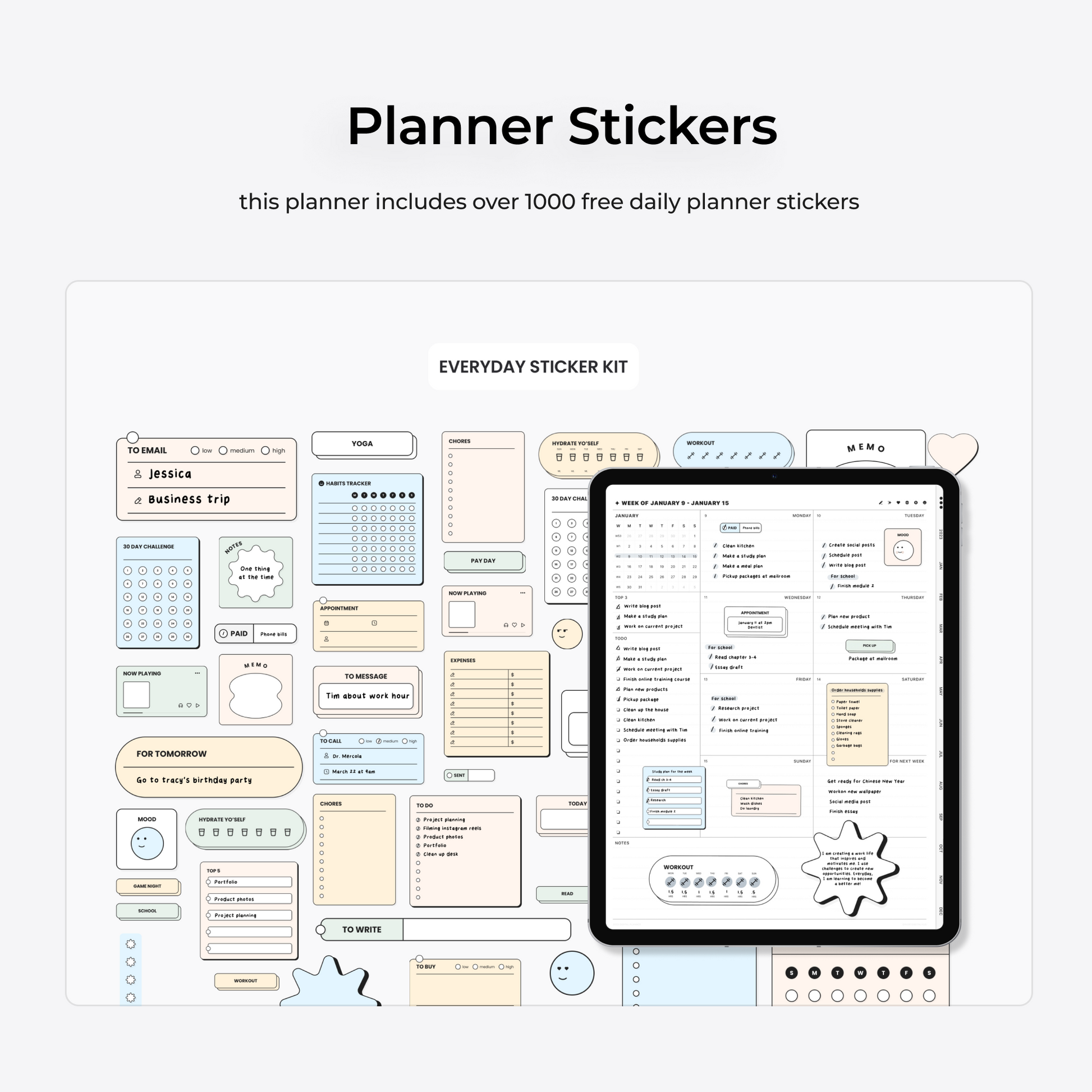 2024 Realistic Digital Planner - Landscape Kraft
Sale price
$15.99
Regular price
Discover the 2024 Realistic Digital Planner: Syncs with Apple/Google Calendar, Apple Reminders, and Notifications. Enjoy a tactile paper-like feel for a seamless planning experience. Stay organized and productive in 2024 – Order yours now!
Designed with a landscape orientation, this digital planner optimizes your iPad's screen space, allowing for easy navigation and effortless planning. The realistic paper texture adds a touch of familiarity and enhances the digital writing experience, providing a sense of writing on traditional paper.

Embracing the convenience of digital technology, this planner offers a range of features to keep you organized and on track. From monthly and weekly layouts to goal-setting sections, task lists, and habit trackers, every aspect is thoughtfully designed to accommodate various planning styles and needs. With the ability to customize and personalize your planner, you can truly make it your own.
Not only does this digital planner offer practicality and versatility, but it also promotes sustainability. By eliminating the need for physical paper and reducing waste, you can contribute to a greener environment.
Whether you're a student juggling assignments and deadlines, a professional managing projects and meetings, or an individual who values a well-organized life, the 2024 Realistic Digital Planner is your go-to digital companion. Embrace the power of digital planning and unlock your productivity potential with this exceptional tool.
Experience the seamless integration of technology and organization.
2024 Realistic Digital Planner - Landscape Kraft
Sale price
$15.99
Regular price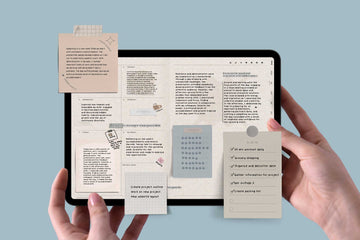 Product Specifications
The templates are designed to be flexible and adaptable to your specific needs and goals, allowing you to tailor your planning and organization to suit your lifestyle and priorities.
US letter size (8.5 x 11 inches / 22 x 28 centimetres)

Approximately 13 MB - 16 MB
Here is the complete list of templates
Yearly Templates
2024 yearly calendar
Yearly vision board
Yearly plan
Yearly finance
Yearly life goals
A year in the life
Key dates
Year at the glance
Monthly Templates
Monthly calendar
Monthly vision board  
Monthly plan
Monthly goals
Monthly review
Monthly finance tracker
Monthly expense tracker
Monthly habit tracker
12 Notes Templates
Narrow ruled lined
Lined with the left margin
Cornell lined with summary lined
Grid
Grid with the left margin
Cornell grid with summary grid
Dotted
Dotted with the left margin
Cornell dotted with summary dotted
Blank
Blank with the left margin
Cornell blank with summary blank