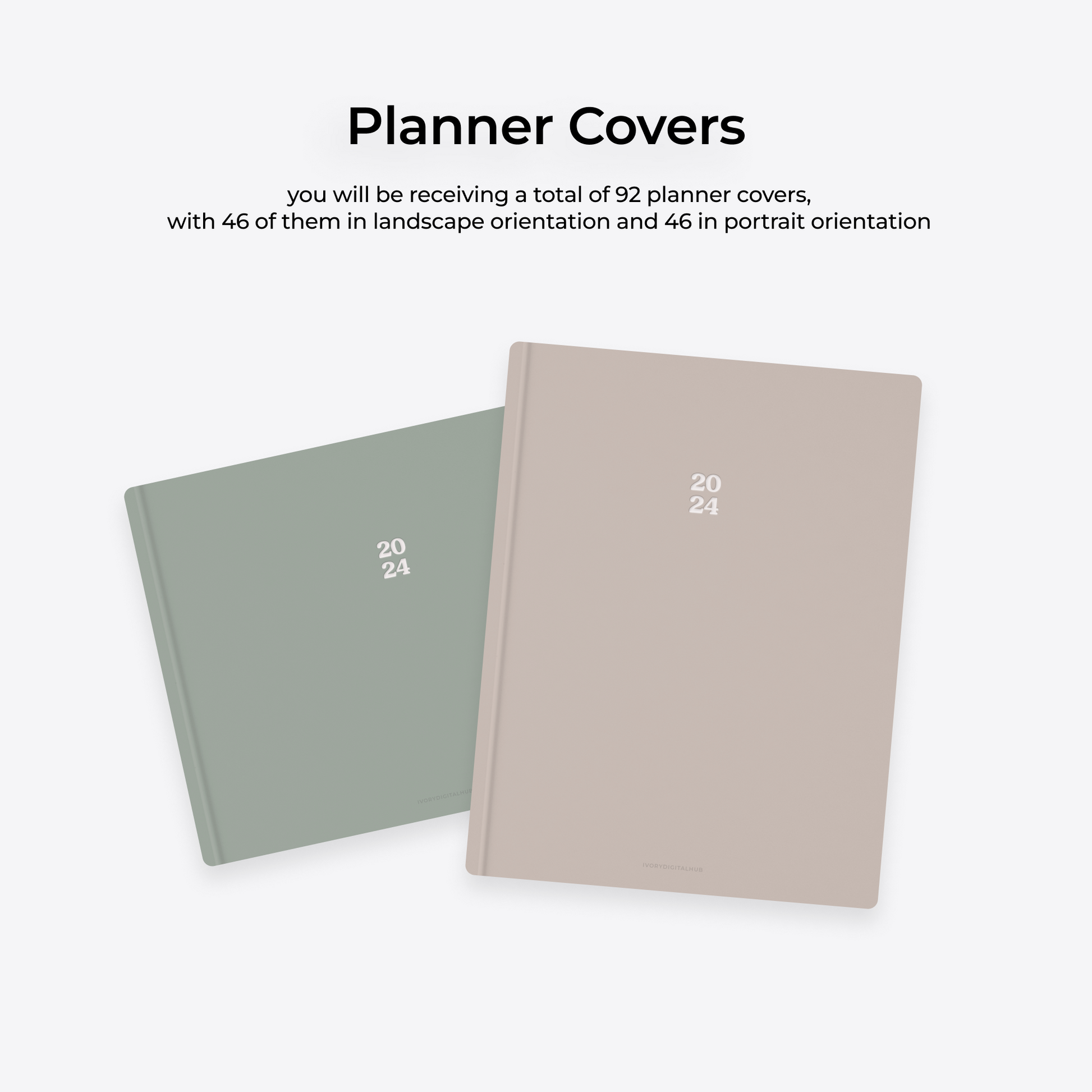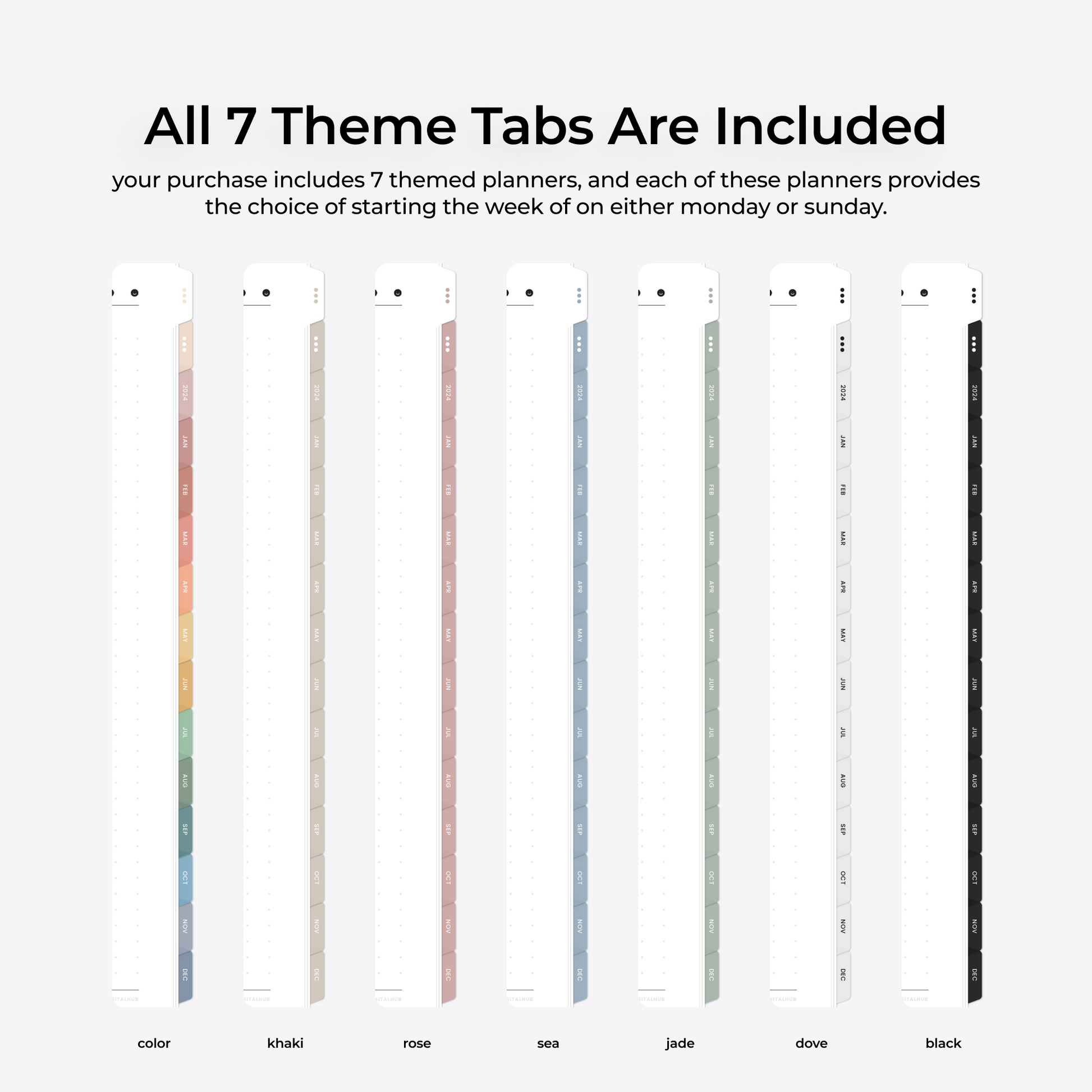 2024 All-In-One Digital Planner - Portrait
Sale price
$16.99
Regular price
Discover the 2024 All-In-One Digital Planner: Syncs with Apple/Google Calendar, Apple Reminders, and Notifications. Enjoy a tactile paper-like feel for a seamless planning experience. Stay organized and productive in 2024 – Order yours now!
This planner includes:
-Monthly, weekly, and daily view
-Ability to track goals
-Habit tracker
-Finance + expense tracker
-Yearly & monthly review
-12 custom sections
-12 paper templates
-Any many many more, see description below.

This is the ultimate all-in-one digital planner and is great for using on your iPad/table on apps such as GoodNotes, Notability, Noteshelf, and other PDF annotation app.
2024 All-In-One Digital Planner - Portrait
Sale price
$16.99
Regular price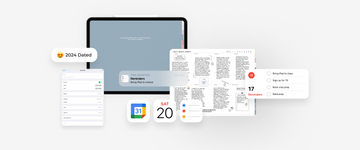 Product Specifications
Introducing the 2024 All-In-One Planner, a meticulously crafted organizational tool designed to seamlessly integrate with your digital life. This cutting-edge planner goes beyond traditional scheduling by offering Apple and Google Calendar Integration, ensuring that your plans are effortlessly synchronized across all your devices. With the added convenience of Apple Reminder integration, the 2024 All-In-One Planner becomes your comprehensive solution for staying on top of tasks, events, and deadlines. Experience a new level of efficiency as you manage your schedule with precision and ease.
US letter size (8.5 x 11 inches / 22 x 28 centimetres)

Approximately 15 MB - 20 MB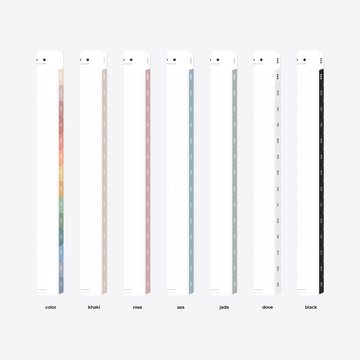 The 2024 Life Planner

This planner has been seamlessly integrated with Apple & Google Calendar + Apple's reminder feature. On both the weekly and daily pages, each day is linked to calendar and reminder settings, allowing you to easily set up notifications and reminders for any day. Stay ahead of your schedule and never miss an important task or appointment with this convenient feature.
7 Themed Pack
In every color variation, you can choose between two starting options: either beginning your week on Sunday or Monday. You will get a total of 52 planners!
The weekly layouts
You have the flexibility to opt for either a boxed/horizontal weekly page or a todos/grid daily page layout, allowing you to tailor your planner to suit your individual preferences and organizational needs.
Complete list of templates
Yearly Templates
Undated calendar (6weeks)
Yearly vision board
Yearly plan
Yearly finance
Yearly life goals
A year in the life
Key dates
Year at the glance
Monthly Templates
Monthly calendar
Monthly vision board  
Monthly plan
Monthly goals
Monthly review
Monthly finance tracker
Monthly expense tracker
Monthly habit tracker
Finance Templates
Subscription tracker
Saving goal tracker
Debt payoff
No spend challenge
Debt snowball tracker
Nutrition Templates
Weekly meal plan
Monthly meal plan
Grocery list
Kitchen inventory
Recipe log
Food diary
Lifestyle Templates
My 100 list
One page journal
Event planner
Trip planner
Routine planner
Cleaning schedule
Bucket list
Movie watchlist
Show watchlist
Reading list
Book review
Password tracker
Contact tracker
Order tracker
Birthday tracker
Wellbeing Templates
Daily workout plan
Weekly workout plan
Weekly workout log
Monthly workout plan
Fitness goals
Body progress
Progress in photos
30 day challenge
100 day challenge
Running/walking tracker
Period tracker
Mood tracker
Productivity Templates
Daily study plan
Weekly study plan
Weekly to-do list
Simple to-do list
Pomodoro planner
Smart goal setting
Long-term goals
Level 10 life
Eisenhower matrix
Meeting minutes
Project planner 
Project budget
12 Notes Templates
Narrow ruled lined
Lined with the left margin
Cornell lined with summary lined
Grid
Grid with the left margin
Cornell grid with summary grid
Dotted
Dotted with the left margin
Cornell dotted with summary dotted
Blank
Blank with the left margin
Cornell blank with summary blank