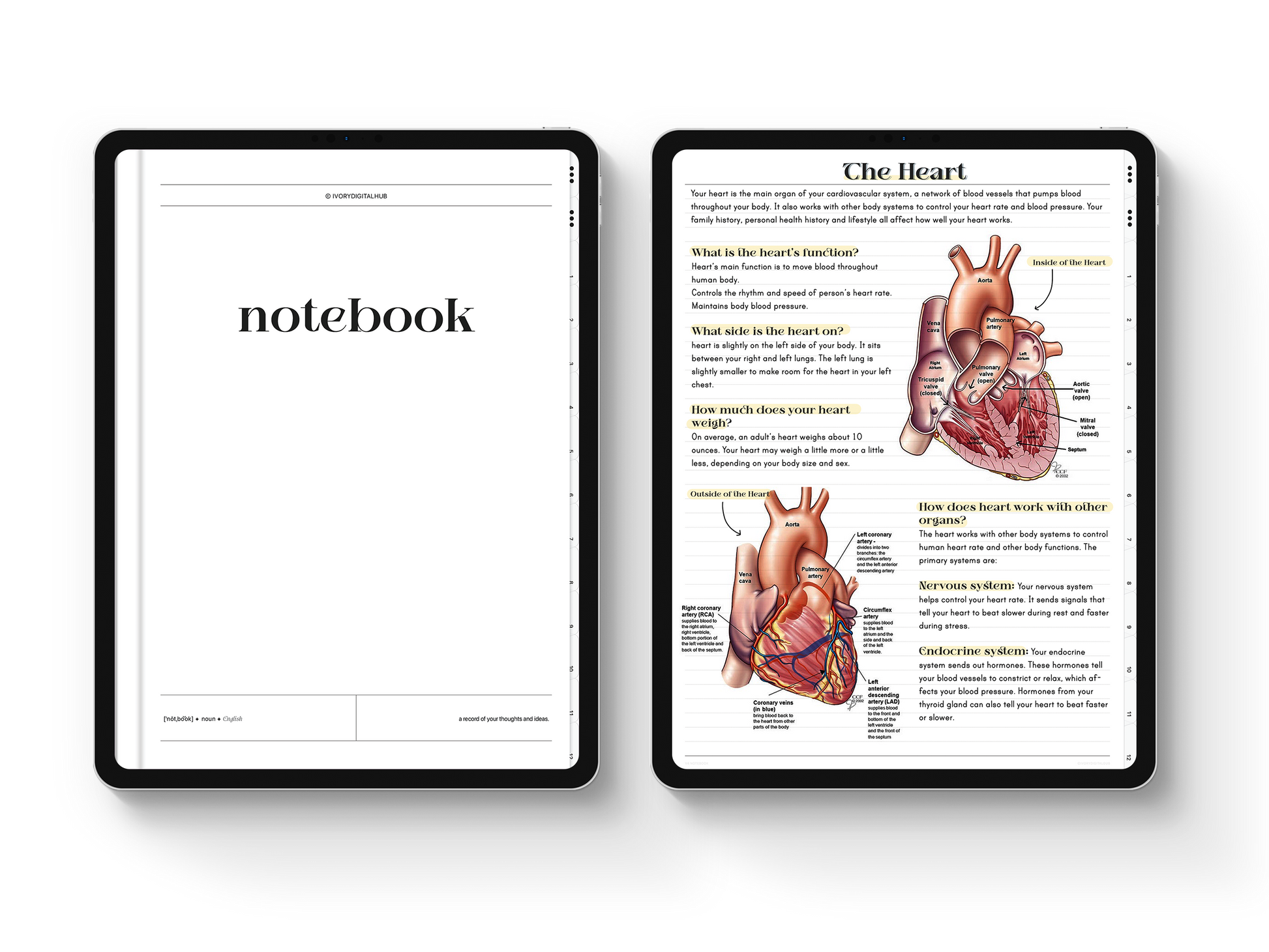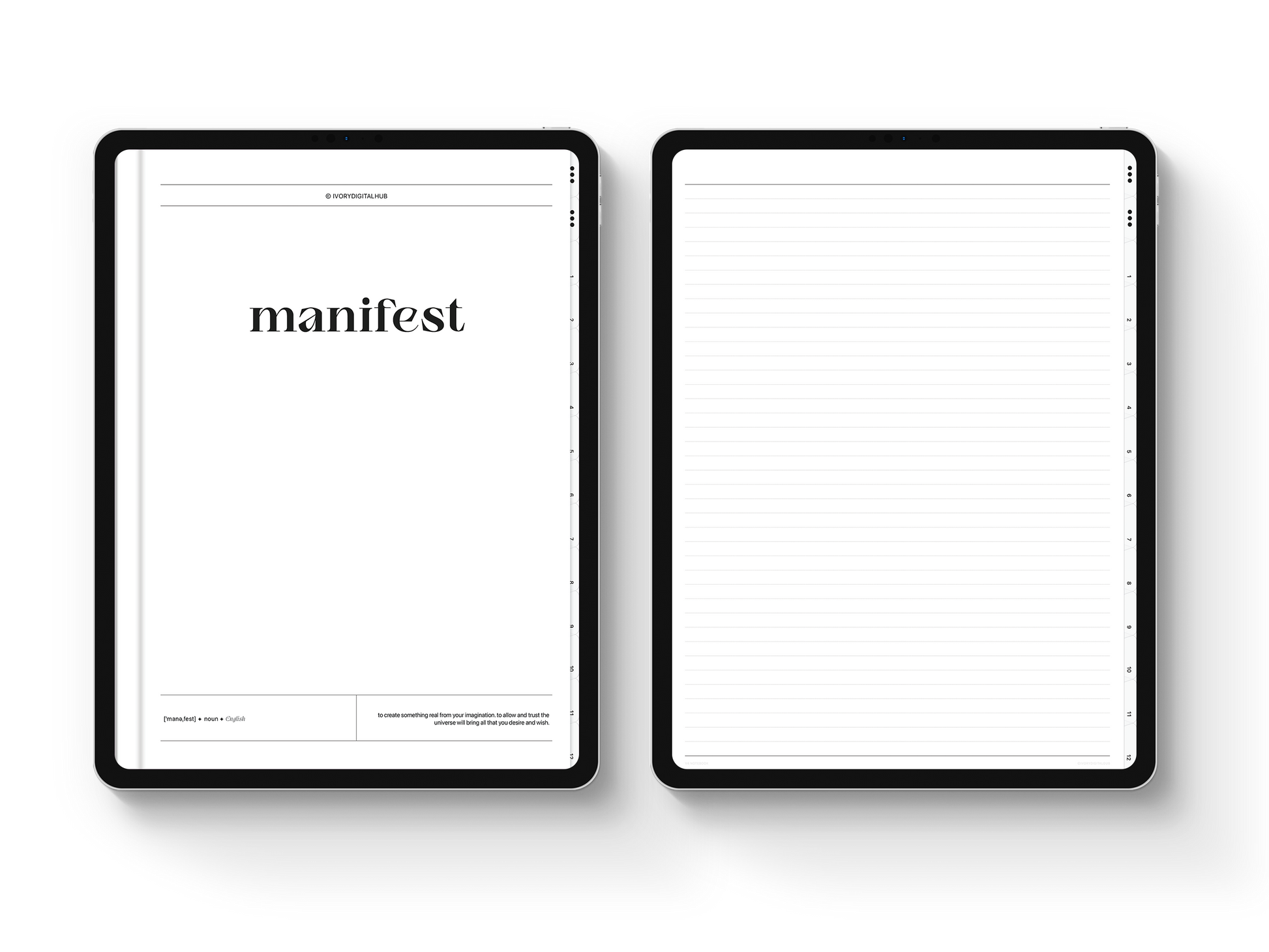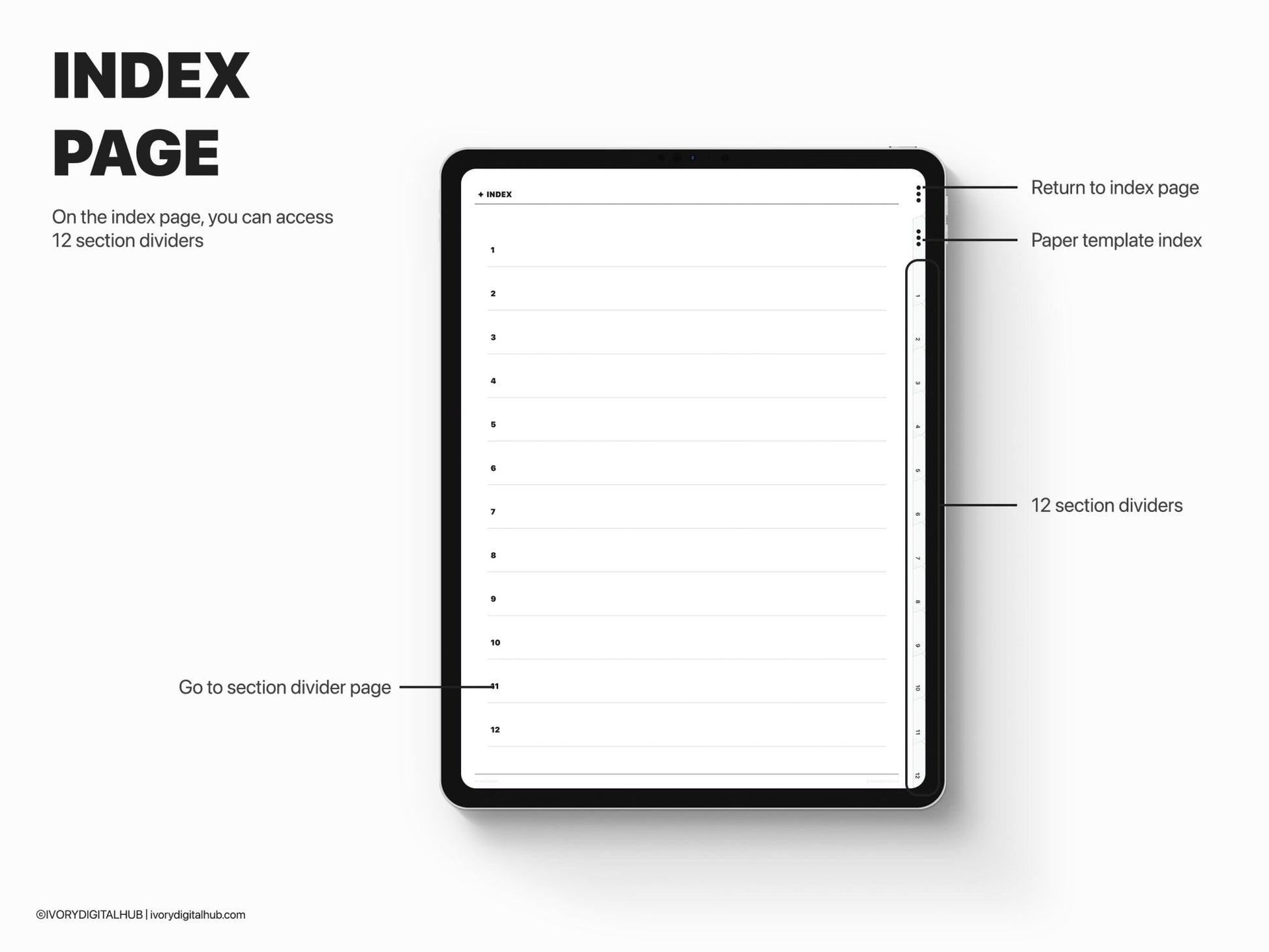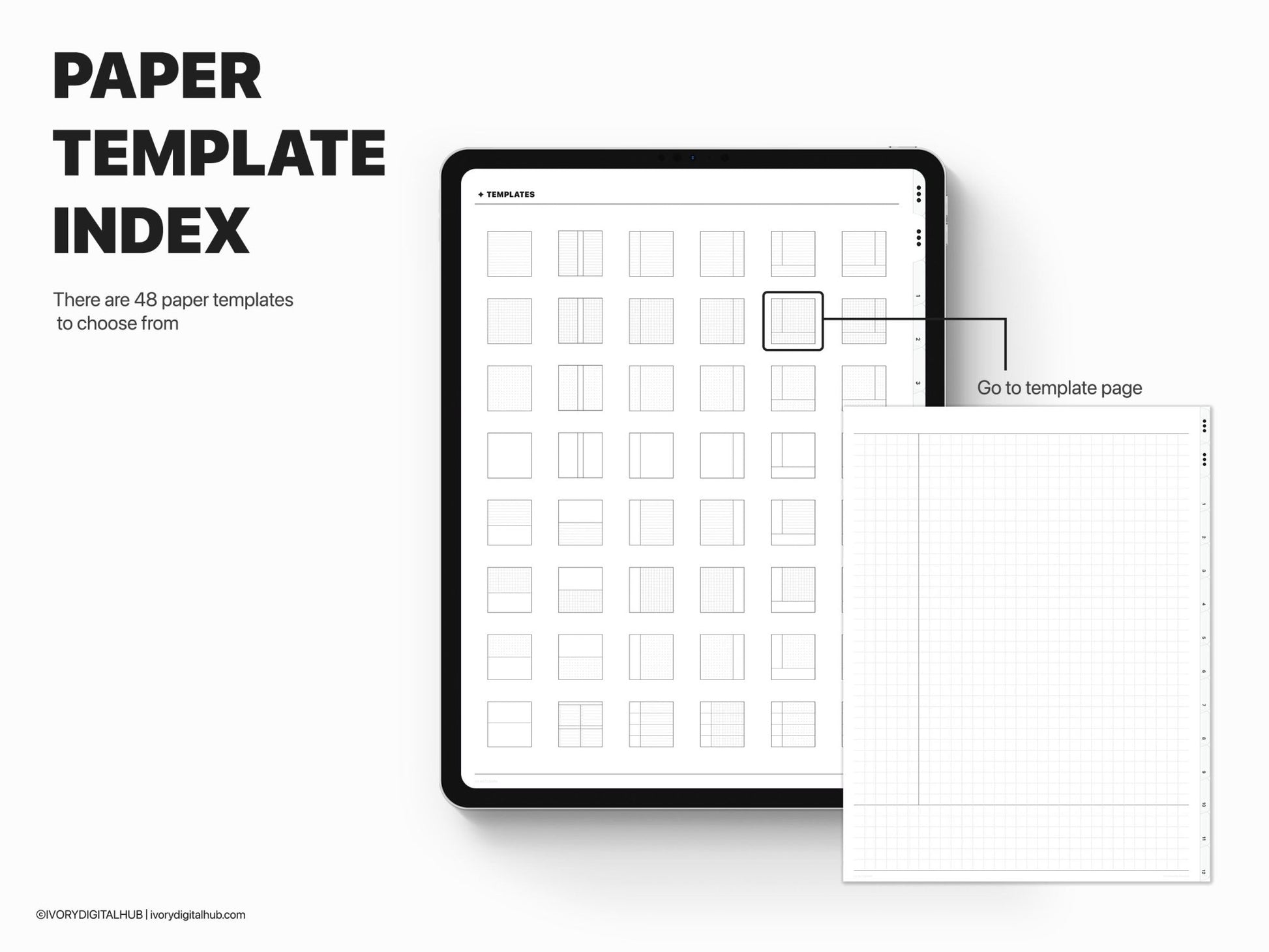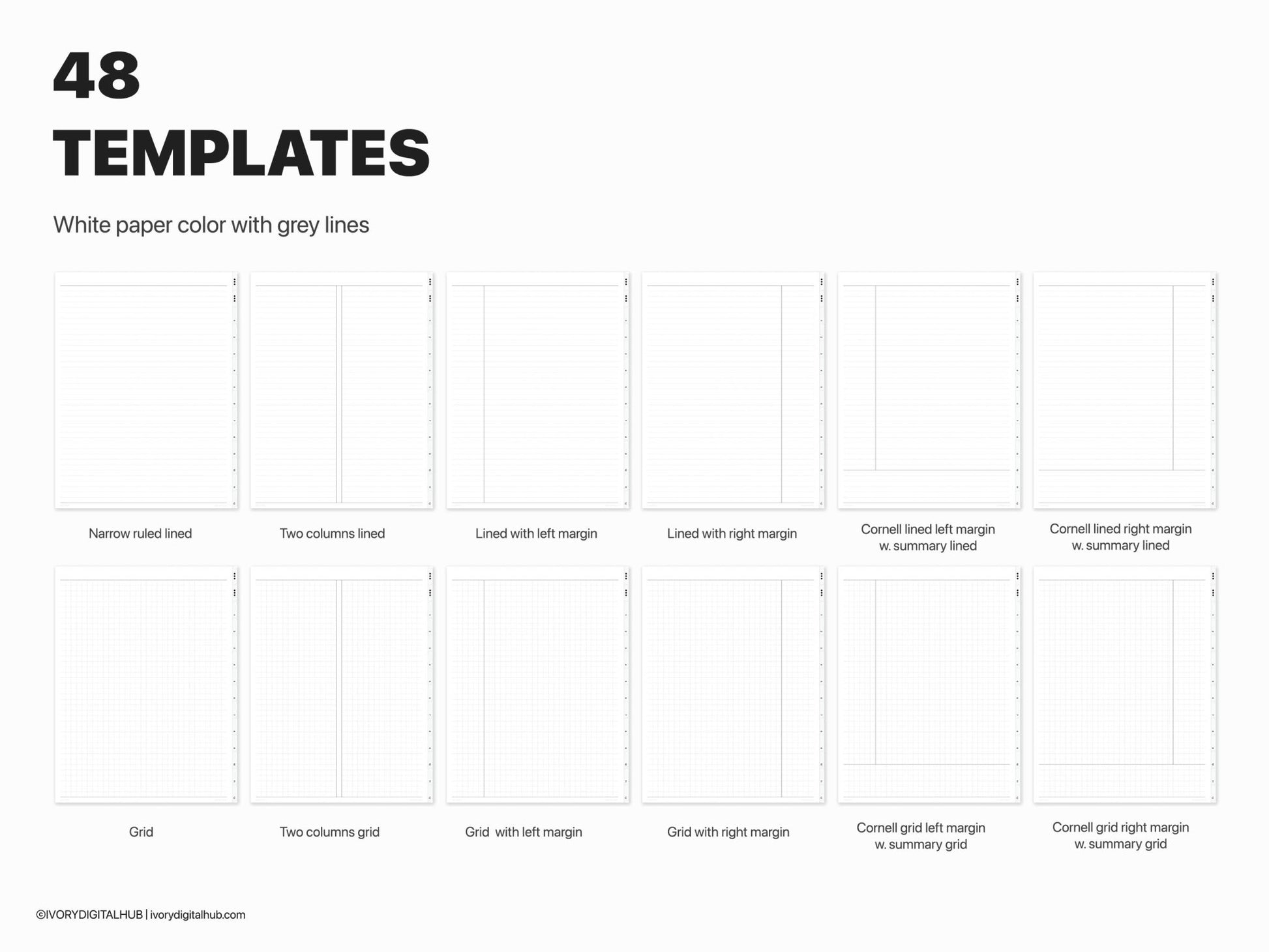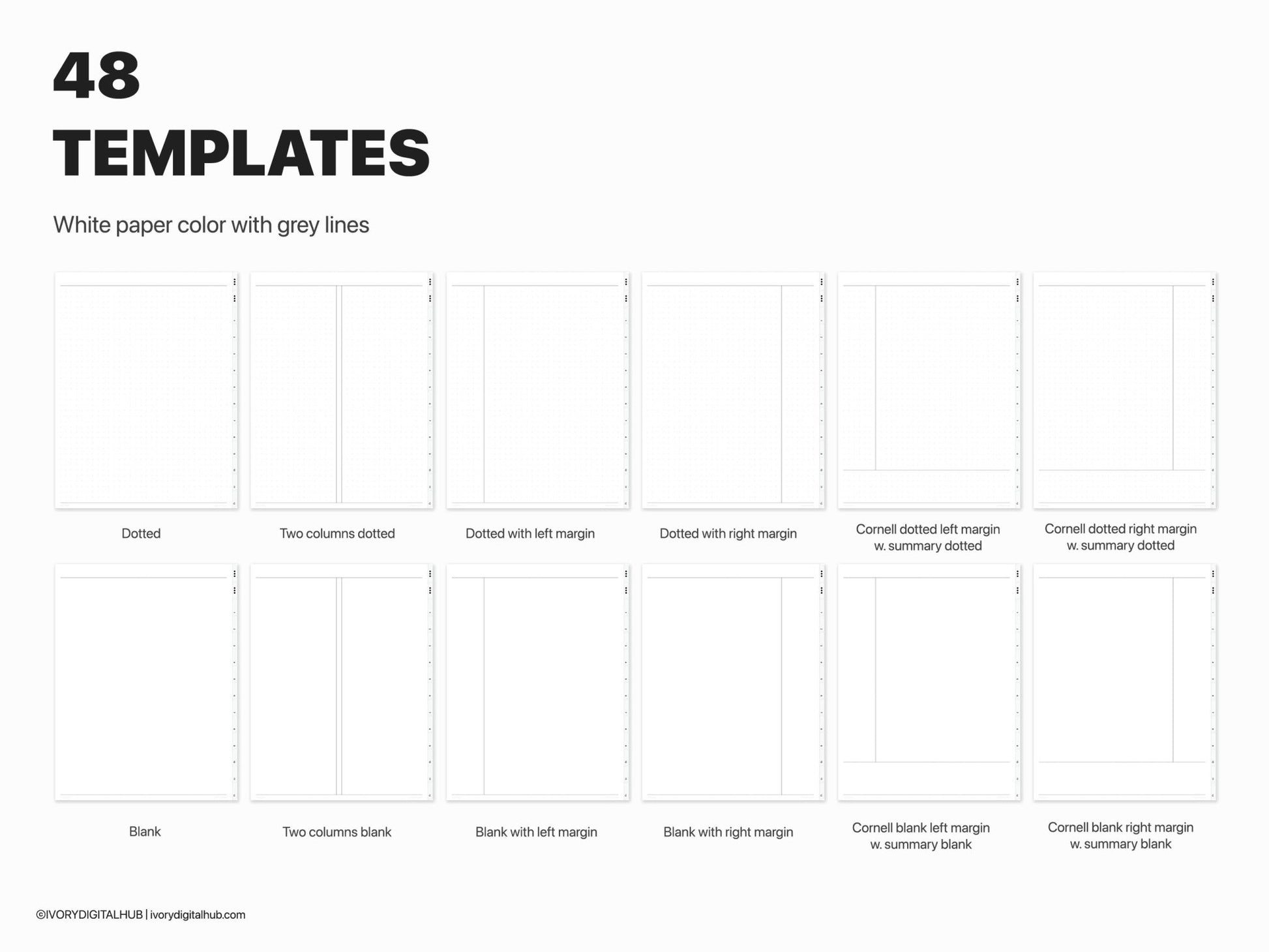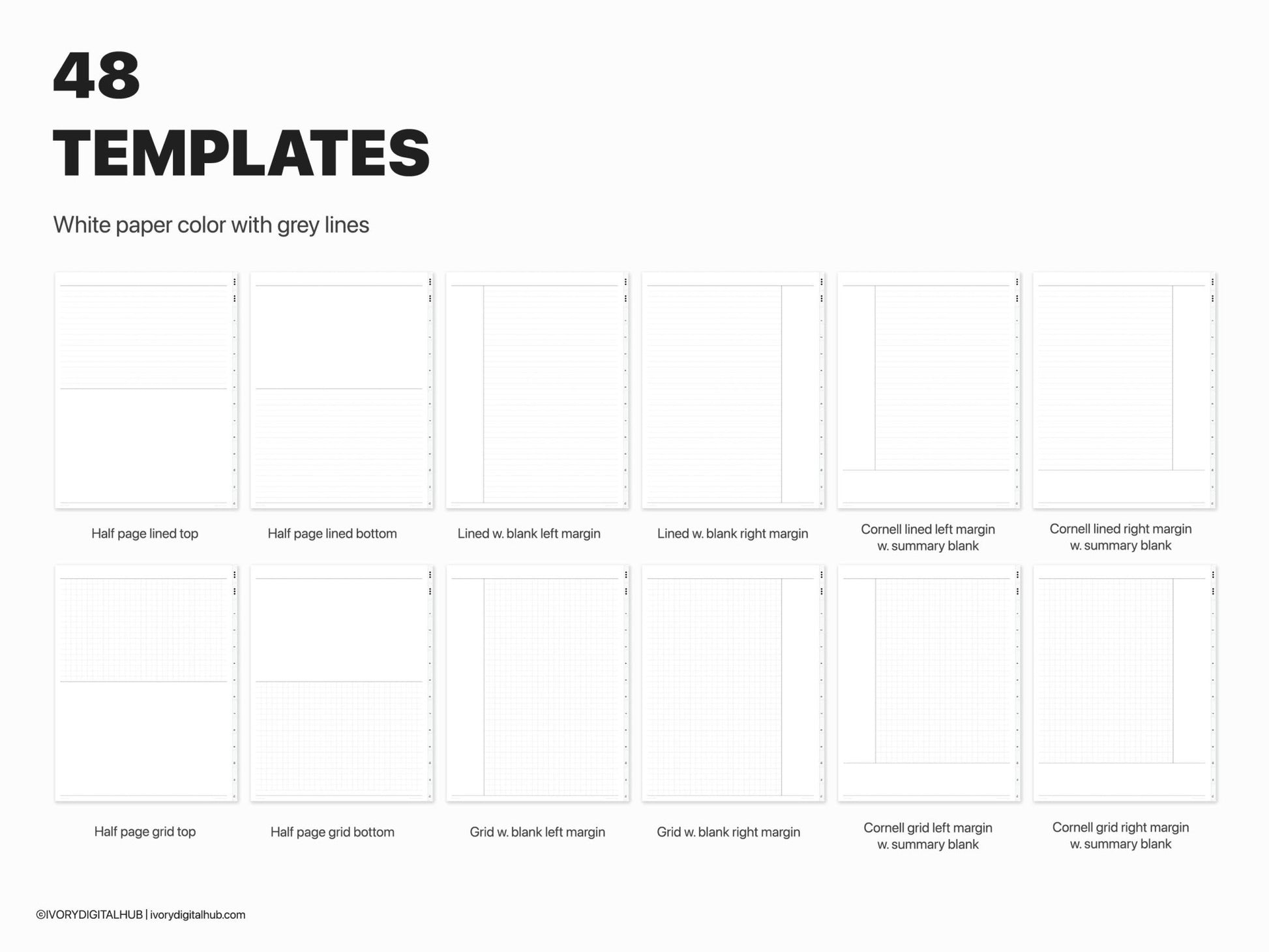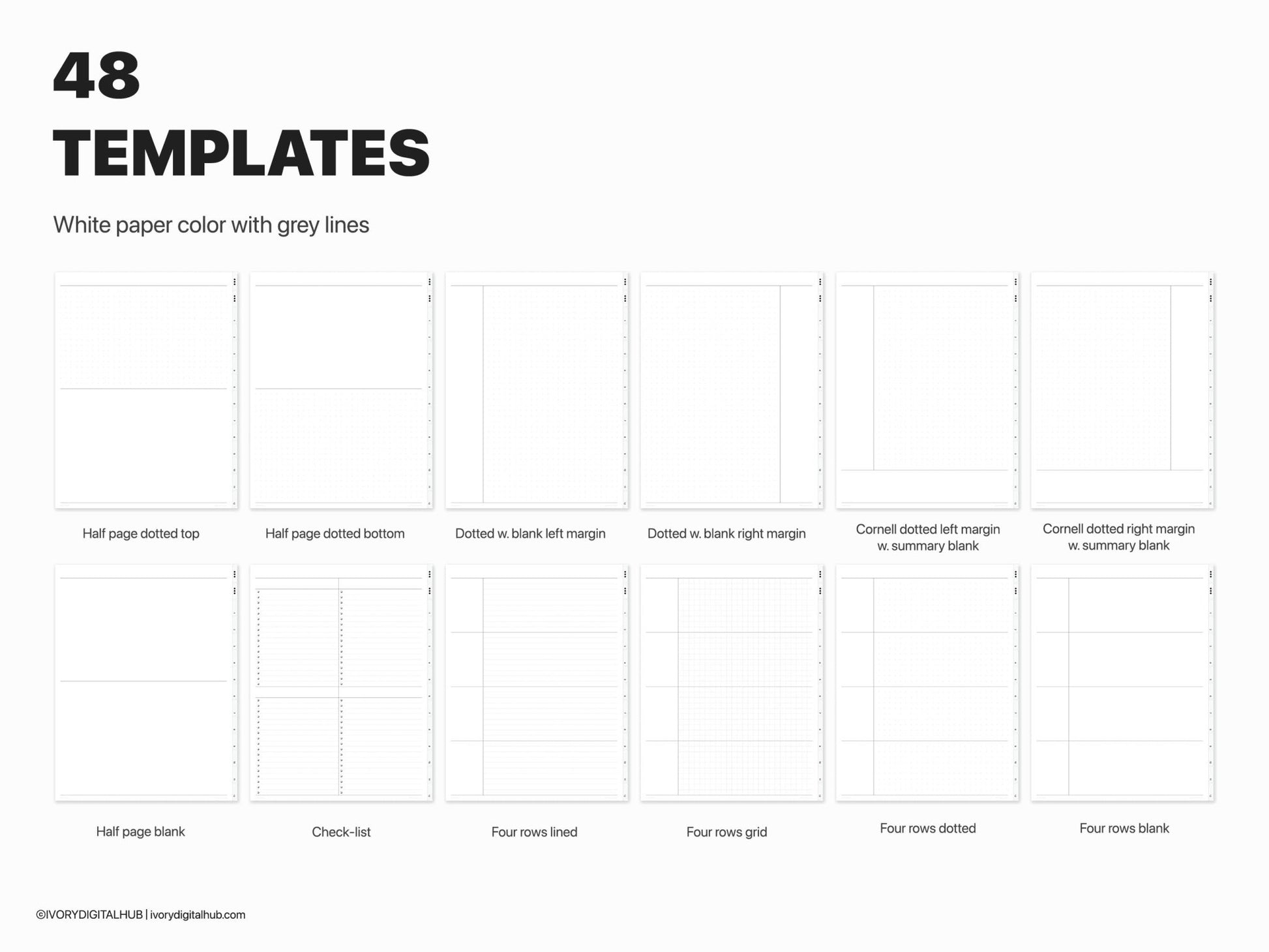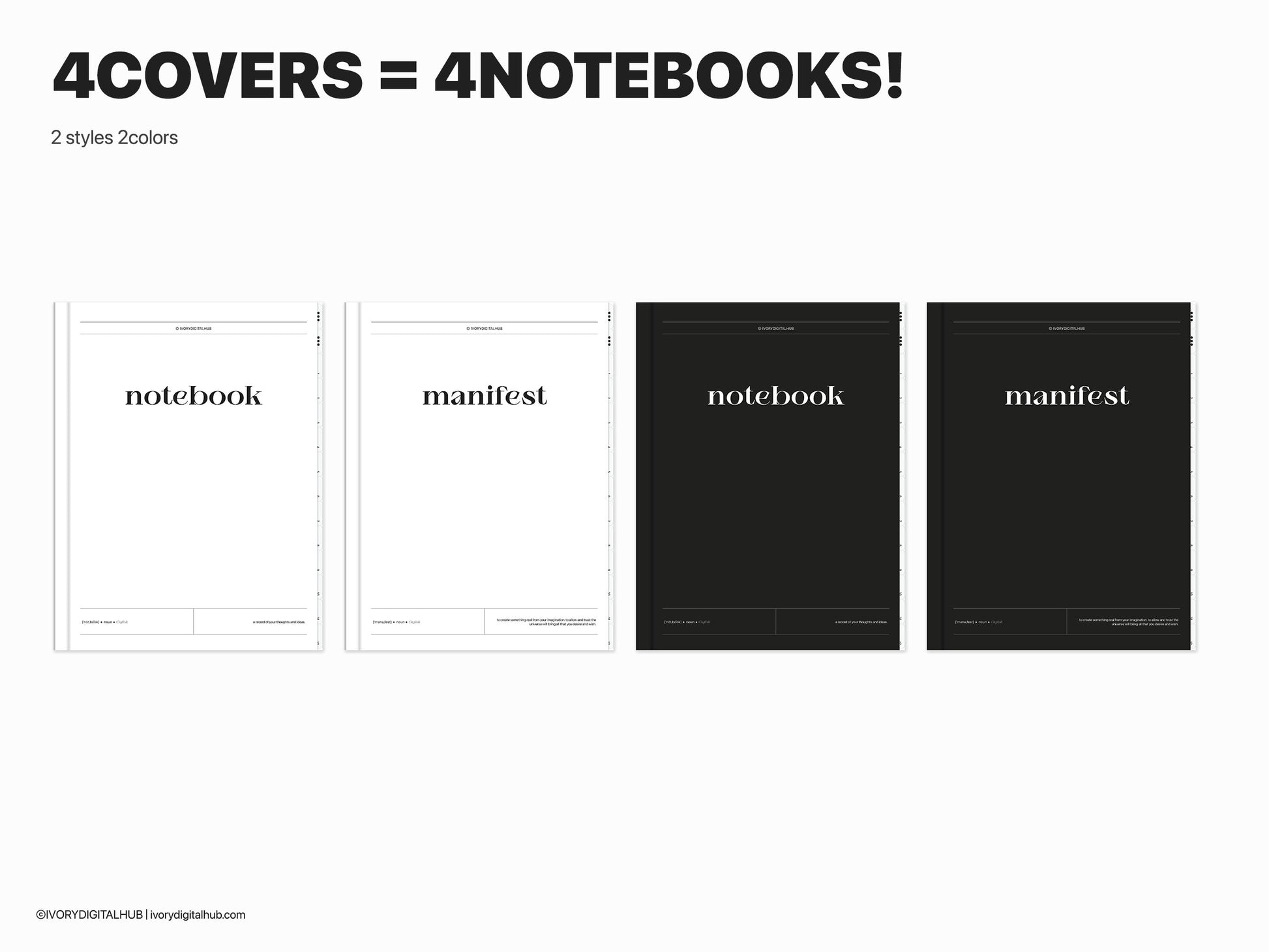 12 Subjects Digital Notebook - White Colored Hyperlinked Tabs
Sale price
$5.49
Regular price
Portrait White Paper 12 Subjects Digital Notebook - White Tabs
This minimalist digital notebook is the perfect tool to make your notes more organized and visually appealing. It has 12 hyperlinked tabs, which allow you to quickly access and view different sections without going through all those sheets of lined paper. This digital notebook with tabs is available in White  tab colors
and includes 48 different paper templates for you to choose from!

White  Digital Notebook Features:
-Minimalist Design
-12 hyperlinked tabs for easy navigation through different sections
-48 paper templates and 26 covers to choose from
-Free stickers included

Perfect for:
- Taking notes
- Drawing and sketching
- Writing stories
- Making to-do lists
- Planning projects
- And many more

Great for using on your iPad/tablet with annotation apps. such as GoodNotes, Notability, Noteshelf and others.
12 Subjects Digital Notebook - White Colored Hyperlinked Tabs
Sale price
$5.49
Regular price